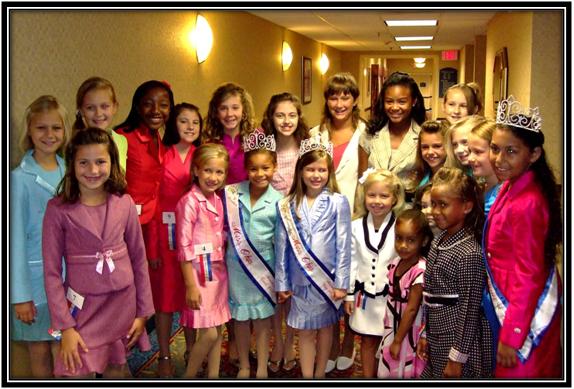 As a pageant coach, I'm frequently asked these questions:
How many contestants are you coaching in this pageant?
How many of your clients have won?
Are your daughters competing in this pageant?
Isn't that a conflict of interest?
I love it when people ask about my coaching style because I am different from most of the people who call themselves pageant coaches.
What the person really wants to know is how I am going to give them my very best and help them to become a winner. Everyone wants to feel special and have complete attention given to their needs. I know I felt that way when I was competing and looking for a pageant coach.
What makes me different and sets me apart from the other pageant coaches is that my focus is totally on YOU.
Y -Your Why.
When we work together, my whole focus is to help you define your meaning of winning, identify your needs, set and reach your goals, and clarify your purpose for doing the pageant so you get the most from your experience.
This is your growth process and journey, not mine. You're responsible for the action you take and the results you receive. It's true, I do get very excited and happy when I see contestants grow, accomplish their dreams and finish what they start; but a contestant doesn't win solely because they work with me or any other coach. Winning happenings when the sum of all the parts come together at the right time. It takes many people and ,sometimes a lot of time, for the formula to finally complete itself. But you don't need to walk away with the crown at the end of the night to be a winner.
Because I'm a professional certified life coach through iPEC and member of the International Coaching Federation, I follow the ICF Standards of Ethical Conduct. The ICF Code of Ethics is very specific about privacy, confidentiality and conflicts of interest. None of my clients ever have to worry about me sharing their information with anyone from our coaching sessions.
O – Outcome.
I don't play favorites, have a hidden agenda, or have a vested interest in the outcome of any pageant. In an honest pageant, no one person has the control of the outcome of the pageant. There are no guarantees.
Because my sole focus is on providing professional coaching that meets the needs of each individual client and is tailor made for their personal development, I can remain objective throughout the coaching process. Coaching is my full-time career. It isn't a hobby or something I do on the side. It is what I am and I continue to grow and strengthen my skills every day.
My clients share with me what they want, we create a plan, and my objective is to partner with them to keep them on track. That is the only outcome I'm focused on. If in the process, they win the title too, woo hoo! But that's the frosting, not the cake.
U – Unique.
After working together, you'll realize what makes you unique and special. You'll no longer feel compelled to compare yourself to others because you'll be confident, appreciate and know who you are.
I don't create cookie cutter queens or have a "one mold that fits all" mentality. It doesn't matter to me if all my clients are in the same age division in the same pageant, or spread out. When I'm working with someone, I meet them where they are and all my energy is focused on the unique individual that is before me.
So here are the answers to the questions I posed at the beginning.
How many contestants are you coaching in this pageant? Several.
How many of your clients have won? All of them win. If you're asking about titleholders, I have helped many, many girls and ladies reach this goal in all major pageant systems. Some are featured on my website. Again, I don't keep track of this number, because it's not about me, it's about them.
Are your daughters competing in this pageant? The odds are, no. My girls don't compete that often and they're treated no differently than any of my other clients. But if they were in the same pageant, I would let my clients know.
Isn't that a conflict of interest? No. The only time I feel I would have a conflict of interest is if I were judging a pageant, and I found out one of my clients was competing. At that point, I would let the director know and either withdraw from the panel, or have my scores dropped for that contestant.
Receive weekly pageant tips directly to your email. Sign up for my free award winning newsletter. Just click the GET YOUR FREE REPORT button at the top of this page. Then fill out your name and email address in the boxes.

Clients that work with me will learn about interview, hair, makeup, clothing selection, and modeling. But most importantly, the personal development and life coaching they'll receive will benefit them in all areas of life. Their relationships will be stronger, their communication skills articulate, and their life purpose clearer. And that's what I mean by "Beyond The Pageant". Visit my website to see how you can partner with me to win in life through pageantry.
www.WinningThroughPageantry.com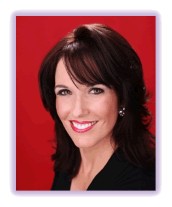 Rhonda Shappert is an expert pageant coach and an iPEC certified personal development life coach. She created Winning Through Pageantry™, to partner with pageant contestants and their support people to provide complete pageant preparation and achieve winning results in life through pageantry. She has over 30 years experience in the pageantry world, was Mrs.Ohio America 2005, and has held multiple titles at the local, state and national levels.
Rhonda graduated Cum Laude with a Bachelors degree in Musical Theater from The Ohio State University and has performed on stage in 15 countries on the Asian, European and American continents. This mother of three home educates their children and has been married 21 years to her husband Stephen, is the former mayor of her community, and serves on the Board of Trustees for the Ohio Virtual Academy. She and her husband perform original contemporary Christian music. Their music CD entitled Cana is available through www.cdbaby.com/cd/shappert or on her website. For more information on Rhonda, visit www.WinningThroughPageantry.com.