What is a pageant platform?
How do I choose a good pageant platform?
Can you give me some pageant platform ideas, examples or topics?
A pageant platform is a cause that a contestant chooses to volunteer her time to either bring awareness to, raise money, or implement a program she has created that will help address the problem. There are so many needs in the world today that finding a cause you feel passionate about in your community is just a matter of looking around or talking with a few business leaders. In our society, the media and public are drawn to people who hold titles or have celebrity status. As a titleholder, you can use this to your advantage to get your message out in a bigger way if you're prepared.
"Don't ever question the value of volunteers. Noah's Ark was built by volunteers; the Titanic was built by professionals"-Unknown. Occasionally I'll encounter a person who has the attitude of 'I'm only one person. I can't make a difference. Besides, I don't have the time, money or education to make things happen'. Okay, you might not; however, you know people who do. And those people know different people who know other people. They're just waiting for you to ask them for their help. You don't need to micro manage or run the entire project by yourself. Just make the mission and needs known to people.
There is strength in numbers and the more people you can include in your plans, the better. Think of a candle light service you've been to. It starts with one candle in a dark space. Then, one by one, the flame is passed along until the entire area is a blazing light. Most of the time people aren't even aware of a particular need in their community. All it takes is one person speaking at a function, or a single newspaper article, to spark the fire needed to begin the change.
In choosing a good pageant platform, follow Stephen Covey's advice "Begin with the end in mind." What is the specific result you want to achieve? Is it to raise $50,000 for a new piece of safety equipment for your local fire station? Or is it to start your own foundation? The key to choosing a platform that will inspire you is the depth of personal experience you have with it. There must be a deep seeded reason why you want to spend countless hours serving a particular project. Maybe you've lost a loved one, or a family pet. That event moved you to want to reach others who are experiencing the same pain. Maybe you want to prevent a problem from happening. Maybe you've experienced something so wonderful, or painful, that you want others to know about it so they can either join you in your joy, or avoid the pain.
Either way, it starts with looking inside and listening to your heart- not your head. We take action when we are emotionally charged, not because something is logical and makes sense.
Here is just a beginning list of ideas, examples and topics from the last two years of Miss America contestants that might spark your interest in looking for your pageant platform.
March of Dimes
International Travel to Become Global Citizens
Drowning Prevention/Water Safety
Boys and Girls Club of America
Girl Scouts of America
4-H
Helping Hand for America's Seniors (visiting nursing home residents)
Eating Disorder Education and Awareness
Global Awareness
National Alopecia Areata Foundation
Preventive Medical Care
Bullying
Scoliosis Awareness
Volunteerism
Susan G. Komen Foundation
Preventing Domestic Violence
Mentoring
Girls Inc.
AIDS Awareness
Homelessness Prevention and Awareness
Support of the Arts
Connecting the Generations
Positive Body Image
Fighting Childhood Hunger
Raising Awareness of Human Trafficking
Acknowledging the good in your neighbors and neighborhood
Organ Donation
Asthma Awareness
Prevention of Underage Drinking
Cancer Prevention through Overall Wellness
Literacy/Read Across America
Equality
Cancer Research
Youth Leadership Development
Character Development
Child Exploitation
Consequences of Peer Pressure
Children's Miracle Network
Dangers of Distracted Driving/ Texting While Driving
Dress for Success
Dropout Prevention
Autism Speaks
Citizenship
Running for Public Office
Dance: Movement Towards Better Health
Building Positive Self-Image
Heart Health & Cardiovascular Disease Prevention
Care for animals
Internet/social media safety
Recycle/ Environmental Green projects
Second Harvest Food Bank
Obesity
Request my free special report, 10 Insider Secrets to Winning, and receive  my free award winning newsletter weekly. Just click here or at the top of this page to GET YOUR FREE REPORT.Then fill out your name and email address in the boxes.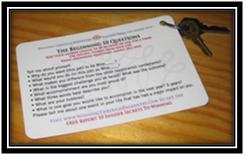 The ability to answer questions about you, your purpose, current events, and controversial topics in a clear way is an important life skill that everyone can benefit from. The more you practice, the better you will get. These handy interview cards are a great way to practice with a partner or use by yourself to get you thinking about the topic.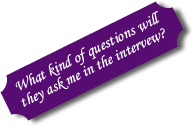 The Beginning 10 Questions are the staple interview questions everyone must know the answers in an interview situation. Then each month you will receive a new card in the mail with fresh questions.

Now preparing for your interview is easy and for a limited time FREE.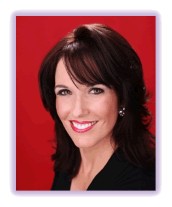 Rhonda Shappert is an expert pageant coach, an iPEC Certified Professional Coach, an Energy Leadership Index Master Practitioner, and a member of the International Coach Federation. She created Winning Through Pageantry® to partner with pageant contestants and their support people to provide complete pageant preparation, achieve winning results in life through pageantry, and to Succeed From The Inside Out®. She has over 30 years experience in the pageantry world as a contestant, judge, emcee, staff member, mother of daughters who compete, Mrs. Ohio America 2005, and has held multiple titles at the local, state and national levels.
Rhonda graduated Cum Laude with a Bachelors degree in Musical Theater from The Ohio State University and has performed on stage in 15 countries on the Asian, European and American continents. This mother of three home educates their children and has been married 21 years to her husband Stephen, is the former mayor of her community, and serves on the Board of Trustees for the Ohio Virtual Academy. She and her husband perform original contemporary Christian music. Their music CD entitled Cana is available through  www.cdbaby.com/cd/shappert or on her website. For more information on Rhonda, visit  www.WinningThroughPageantry.com .